SoPE Los Angeles serves the greater LA metro area as an integral component of the region's unique healthcare ecosystem. The LA area is home to both top tier academic medical centers, such as UCLA, USC, Cedars-Sinai, City of Hope and first-in-class engineering institutions such as Caltech and the Alfred Mann Institute. Anchoring this ecosystem are leading healthcare technology companies such as Amgen, Boston Scientific Neuromodulation and Medtronic Diabetes.
The health and wellness focused culture of Los Angeles makes it ideal for the commercialization of technologies in the nutrition, alternative medicine, exercise, and aesthetic spaces. In addition, access to talent from LA's most famous industry, media and entertainment, has led to "Silicon Beach", with over 200 digital health startups seeking to revolutionize the delivery of healthcare.
Our chapter's mission is to enable healthcare entrepreneurs to access the knowledge and tools that they need to commercialize the medical breakthroughs of the future. We do this through holding events that provide pragmatic, real-world advice and learning, the opportunity to meet like-minded individuals, and access to industry veterans who can provide mentorship and guidance.
Membership is open to both medical professionals and all other healthcare stakeholders. Members include doctors, nurses, dentists, healthcare entrepreneurs, investors, engineers, IT professionals, and industry representatives. We strive to hold 6 -8 meetings per year at various locations in the LA area, please join us at our next event!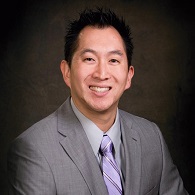 Dr. Alan Young
Chapter Leader
Five Top Reasons You Should Attend Los Angeles SoPE Chapter events
1. Learn by Example & perfect your own!
2. Understand what seasoned investors expect in real life terms
3. Networking with like-minded professionals
4. Create your own Due Diligence process
5. Be Part of It!
Dr. Alan Young
Chapter Leader
Dr. Alan Young is a physician leader with a strong clinical and business consulting background. After completing a dual MD/MBA degree program at USC's Keck School of Medicine and Marshall School of Business, he obtained his medical license during his Orthopaedic Surgery residency. Combining his passion for business and medicine, he served as a subject matter expert as a national healthcare Specialist Senior Consultant with Deloitte Consulting LLP while providing surgical physician services at Southern California Kaiser Permanente. At USC Care Medical Group Inc. he was the Director of Operations Strategy and Special Projects, leading ambulatory quality improvement initiatives and electronic health record optimization efforts to improve both patient and physician engagement. He served as the Regional Director of Client Relations with Sagacious Consultants and as a Senior Manager with Accenture to drive business development. Currently, he is the Client Services Leader for Slalom Consulting in Los Angeles while practicing concierge and telemedicine and volunteers as the So Cal HIMSS CMIO Committee Chair and chapter leader of the Society of Physician Entrepreneurs in Los Angeles.