The South Carolina Chapter of SoPE aims to build a platform for healthcare professionals, biomedical engineers, entrepreneurs and industry leaders to come together, connect, and collaborate. We want to empower clinician entrepreneurs and give them the support they need to move their idea from concept to market.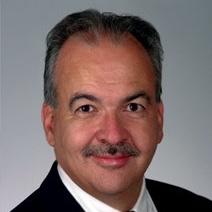 Dr. Mark Delegge
Chapter Leader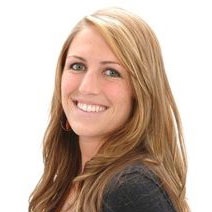 Lauren Eskew
Chapter Manager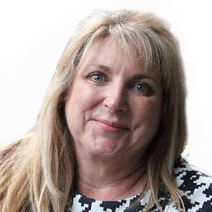 Rebecca DeLegge
Executive Committee Member
Five Top Reasons You Should Attend South Carolina SoPE Chapter events
1. Understand the medical product entrepreneur road, it takes time
2. Learn by example and perfect your own style
3. Understand what seasoned investors expect in real life terms
4. Network with like-minded professionals and mentors
5. Be part of the solution, not part of the problem
Dr. Mark DeLegge
Chapter Leader
Dr. Mark DeLegge is the co-founder of DeLegge Medical, one of the premier gastroenterology medical device engineering, educational and consulting firms in the country. Until 2010, Dr. DeLegge was Professor of Medicine and Director of the Digestive Disease Center at the Medical University of South Carolina (MUSC) in beautiful Charleston, South Carolina. Currently he is the Global Medical Director for Integrated Pharmacy Solutions at Baxter Healthcare.
He is board-certified in internal medicine, gastroenterology, and nutrition. Dr. DeLegge is the author of numerous book chapters, articles, and abstracts in several areas and he participates as an active investigator in clinical research trials. He has served on multiple national gastroenterology and nutrition committees and is a highly-acclaimed international lecturer and motivator. His innovative presentations and teaching style have garnered outstanding reviews, including recognition by the medical students at MUSC as Professor of the Year and Clinician of the Year as voted on by the hospital staff. With almost two decades of experience working with private corporations, non-profit organizations and within societies and academia, Mark has become a trusted advisor in matters of the future of the medical device industry and is sought after for his insight into gastroenterology, surgery, and clinical nutrition. He has a number of medical patents, commercialized medical products and has advised and mentored many clinicians and other professionals about the "product development, funding and commercialization pathway."
Lauren Eskew
Chapter Manager
Lauren received her Bachelors of Science in Bioengineering from Clemson University and her Masters of Engineering in Bioengineering from UC San Diego. She is currently a project manager and bioengineer for DeLegge Medical in Charleston, SC. She works closely with the CEO of DeLegge Medical to advance technology invented by healthcare professionals and students. They also do early stage medical device development and create anatomically correct models for educational purposes.
She has experience in advanced material engineering from a co-op at Tetramer Technology, LLC. She worked as a volunteer at Shriners Hospital Motion Analysis Lab where she researched patella marker placement to detect femur rotation. She has also worked as an R&D Engineer at Spectranetics. Lauren advises and guides clinician and corporate partners on "simple solutions to complex problems."
Rebecca DeLegge
Executive Committee Member
Becky DeLegge is the co-founder and President of DeLegge Medical, one of the premier medical device engineering, educational and consulting firms in the country. Becky obtained her B.S. and M.S. in bioengineering from Clemson University and began working as a Project Designer at Zimmer Orthopaedic Implant Division in 1989. She spent eight years at Wilson Cook Medical as a Senior Development Engineer before founding Hammerhead Design (now DeLegge Medical) in 1997.
Since then, she has specialized in the design of implantables, such as stents, and enteral access devices, where her dedication and expertise in this field has resulted in over 50 patents and provisional application. She has created a hands-on training service that can provide complete interactive training for new procedures and devices at any location. With her proficiency in the patent arena and device development, she has provided invaluable assistance to other engineers, inventors and clinicians in moving their devices through the development process and into corporate hands.